For SFI version 1.25 or higher
It's recommended to always have automated updates enabled. Because of different reasons, an update might fail. I.e changes in the network not allowing programs to be downloaded. This will require a manual update of the SFI software.
Manual Update with Easy-update
If you receive an error message on log-in please first check to see if you have an update waiting and available to download straight from the page (Figure 1)
If this is not available, please use the instructions below in Figure 1 to access windows and install updates from there.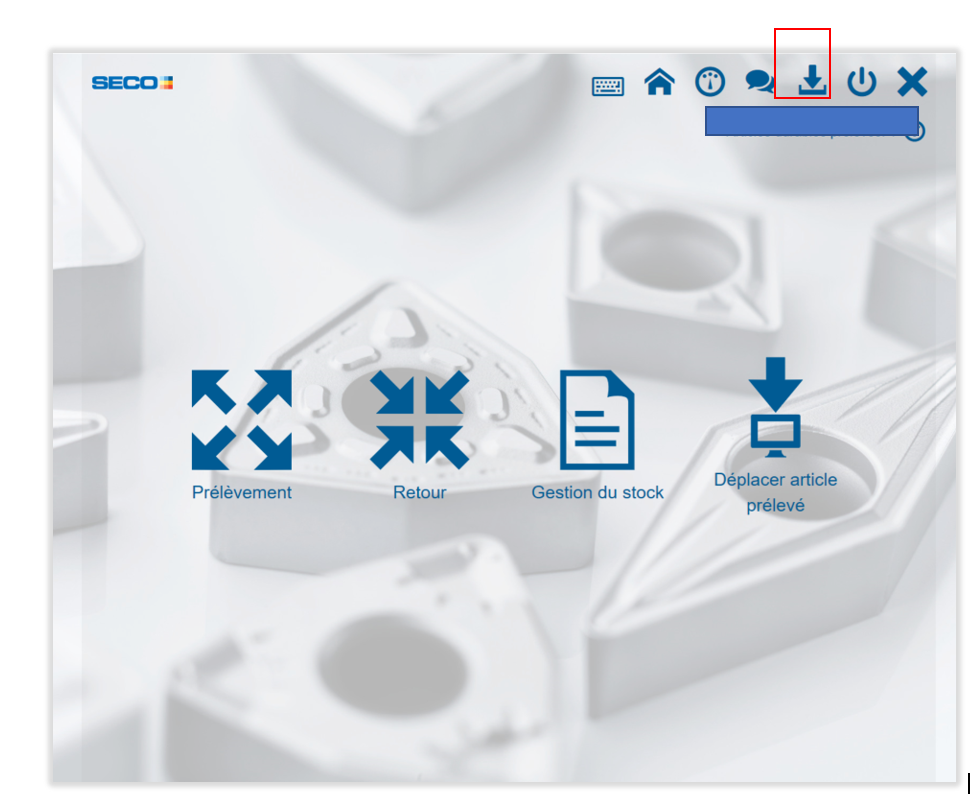 The following steps need to be taken :
Login to windows ( Guide )
Download the latest update package
Install the update
Login to Windows
Follow this guide to log in to windows and disable the software. Once the update is completed the system will reset all changes and the software will start automatically when the device is restarted.
Download the latest update package
Open the Application Manager and click on Settings down in the left corner.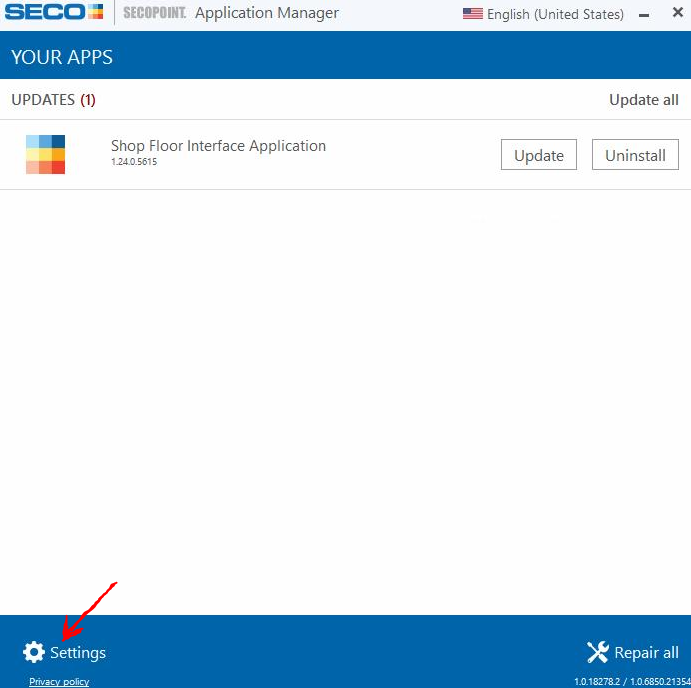 Set the Select Source URL to:
https://secopoint.secotools.com/APSSeco
If you need to use the update package as a file, i.e for offline installations. Contact the support at support@manufacturingtransformation.io and request the latest update package. Once you have it, unzip the package and double click the file named Installer.exe. Proceed with the Install update below.
Install the update
Click Apply and then Update. In the next window, click Proceed.