Accessing the User Management section
From the Main Menu, select Administration
From that sub-menu select Group Management
The view will open to the right with a list of user groups
Select one and details will open in another view to the right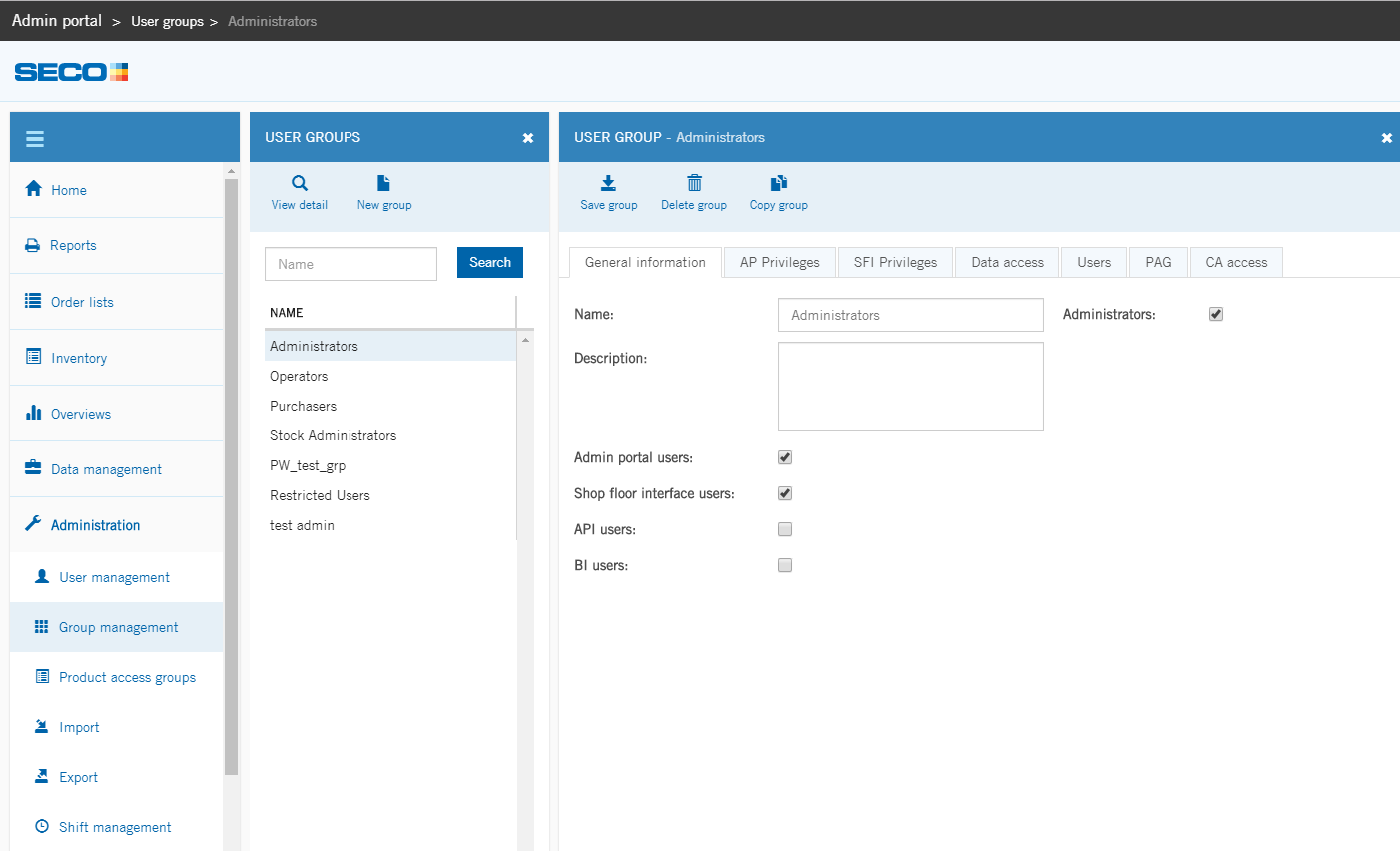 3.1 User Management
After initial installation, the system will come with a predefined administrator account.
For daily usage of the system, additional users should be created.
User management is divided into two main areas
Management of user groups
Management of users
Each user is assigned to one specific user group and is subject to all the settings for that group. It is possible to later change the setting for a particular user, overriding the settings inherited from the group.
3.1.1 Manage User Groups
To begin working with users, a user group must be created.
The pre-defined administrator's group grants all available privileges to all assigned users by default.