A very quick and easy description of how to set up consignment:
First, go to System Settings and enable consignment invoices. You will need to log out afterwards to update the interface, or you will not be able to see the other things.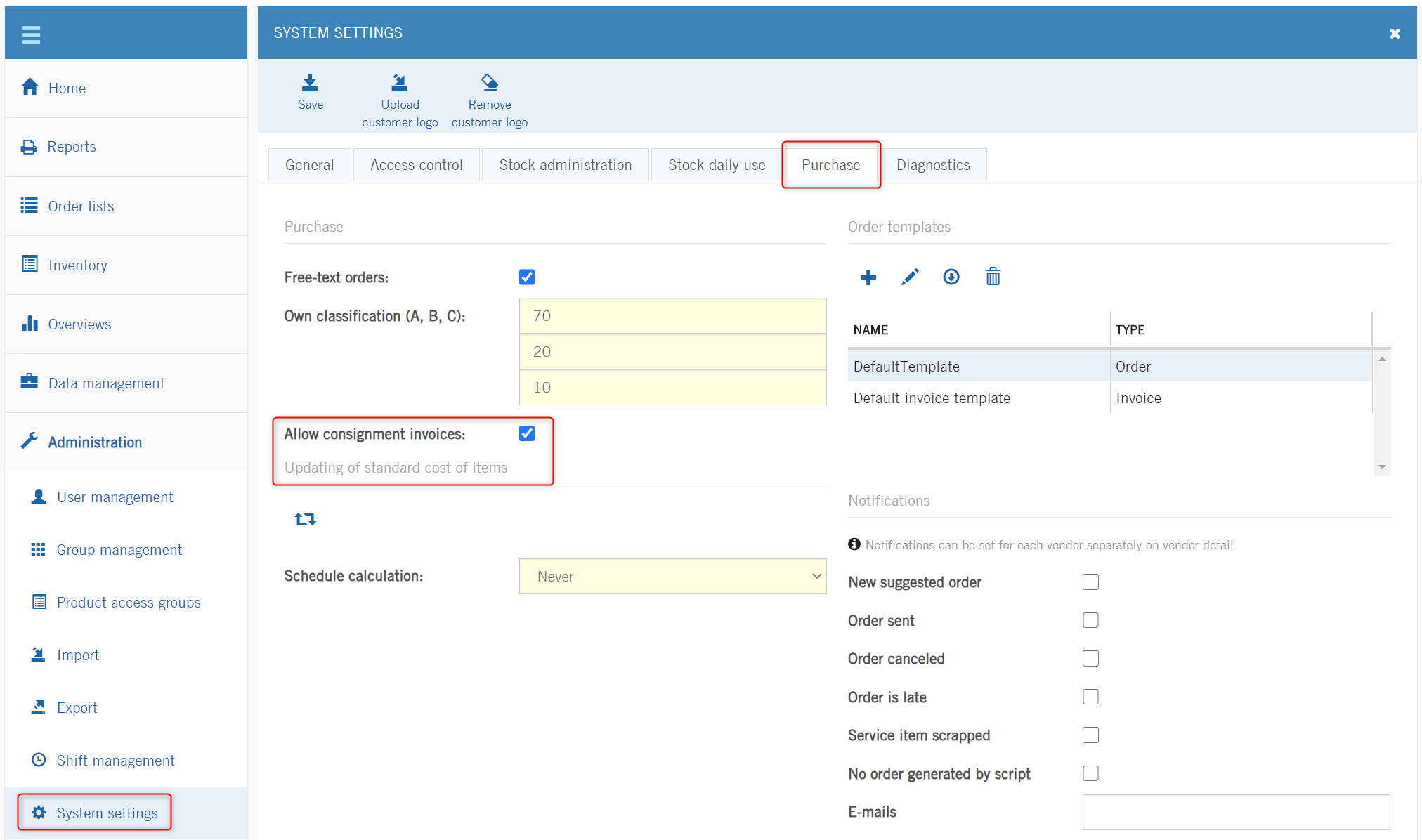 Check the Consignment checkbox on the item:

Then go to the Vendor settings and the newly added Consignment Invoicing tab, setup as preferred.