Admin portal version 1.25 or higher
Quick navigation: Reports > Report viewer
Create a Custom report from a Standard report
Select a Standard report, either by double-clicking it or when it's highlighted click on View details. The report will be displayed and in the top menu, you can copy the report by clicking Copy Report.

The Report view will open in a new window. Drag and drop the fields you like from the Available fields area to the boxes on the right side (Group by, Columns, and Values). You can remove values and columns from the report by dragging them back to the Available Fields area. These boxes represent what will be shown in the report.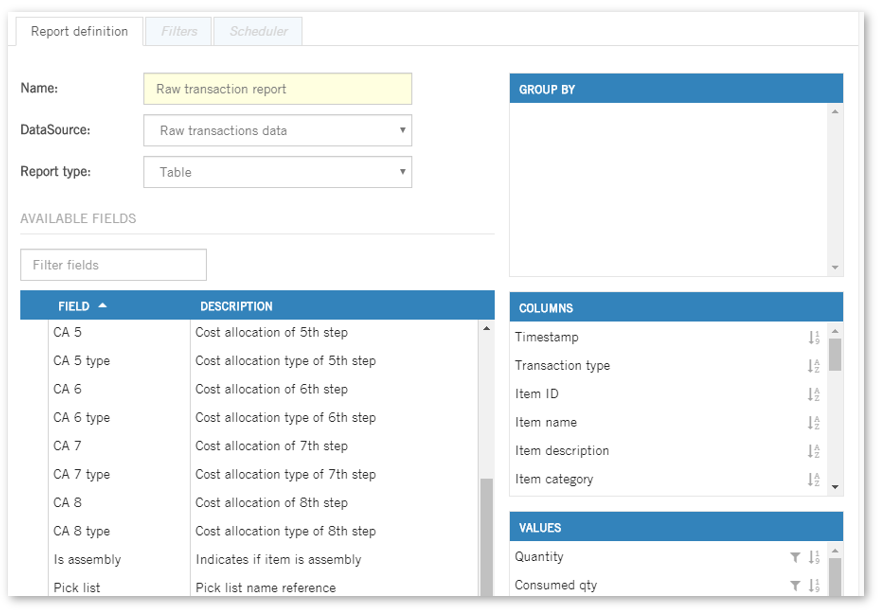 On the right side of each value, there is a small icon, either showing A-Z or 1-9. Clicking that icon will toggle how the value will be sorted by default when used in the report.
When you are satisfied with the setup, give the report a unique name and click Save in the top menu.
Note: Datasource and Report type can not be changed when you are creating a report from a standard report.
Filters
When a report been Saved the first time the Filter and Scheduler tab will become available. Under the Filter tab, you can set the default filter for the report, perfect when you want to create a report for a specific Cost Allocation or Item.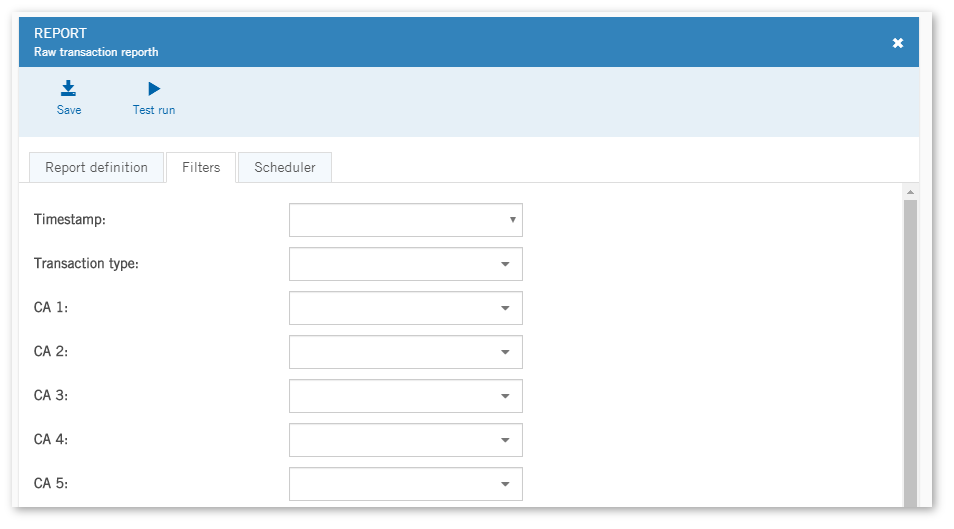 Scheduler
By clicking Send automatically you enable the possibility to send a report in a preferred format to a certain destination at a specific time or by an interval.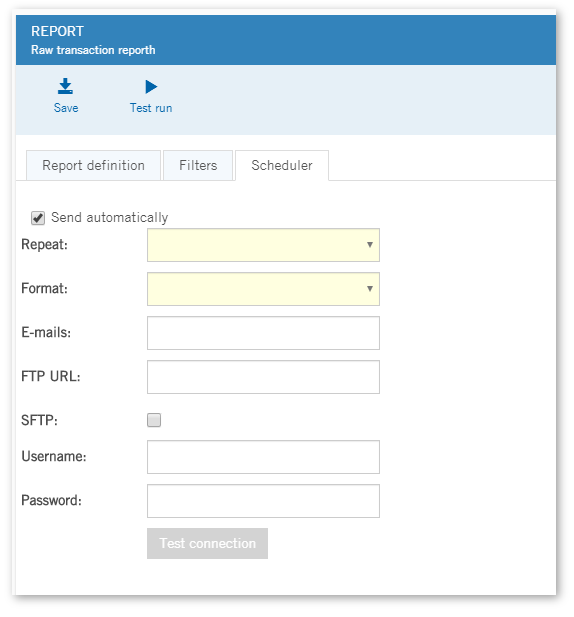 Tips! - If you want to view the report without emailing it to yourself, then you can at any time after the first save, click Test run to see the end result of the report.