For Admin portal version 1.26 or higher
Quick navigation: Overviews > Item overview
Item overview
The Item overview can be found at the Admin portal at Overview > Item overview. The Item overview allows you to get a quick but detailed overview of your entire stock. The list is grouped by Item and will show the combined status of all the devices it belongs to. Each Item can be expanded to show which devices it belongs to and what status that item has in that particular device.
Note: All items and devices visible are belonging to the same stock. If you can not find your item, try changing the stock in the filter section at the top left. Most companies use only one Stock.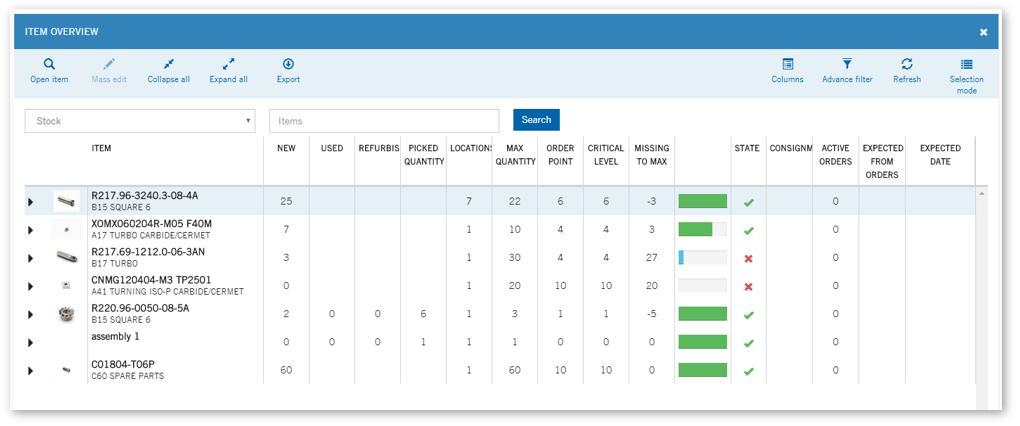 An expanded view shows the same columns that the collapsed view does. In this example, the tool R217.96-3240.3-08-4A is only available and assigned to one Device, called Link1 (Stock.Device104).

Columns
Click on the Columns icon at the top right corner to remove or add a column. A new window will be displayed. Uncheck the different columns boxes that you wish to remove from the Item overview. By default all columns are visible. Its recommended to remove any columns that are not being of interest for you, to make the overview even simpler.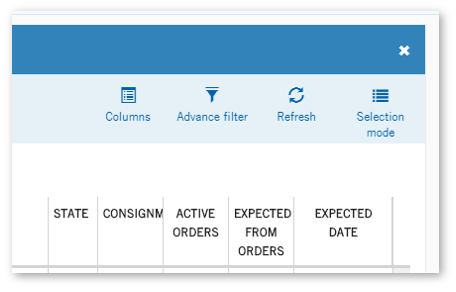 All changes made will only affect your account. All administrators can customize their view to best suit them. Settings are per account and will be the same if you change the stock previously mentioned.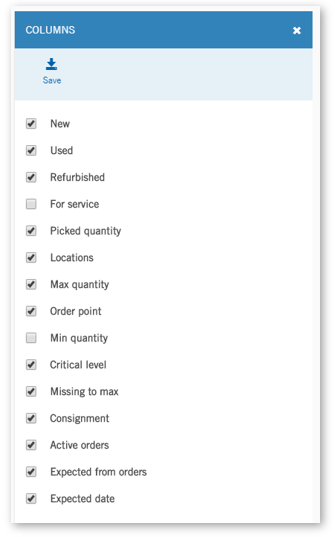 Filter
Filters allow you to find what you are looking for in a faster way when the number of items in your system is becoming too big to be displayed in one window. In the example below the Vendor is set to Seco Tools and the Status is set to Released, the list will be filtered only to display items with those criteria. Filters are commonly used before the Export function is used, to get the filtered list in excel format.