For version 1.25 or higher
Application Layout: Quick navigation > Login > Home
The Shopfloor interface application (SFI) can be started on your physical device or accessed with a web browser on the URL address provided by your system administrator (for cloud devices). The functionality and layout of both application types are the same. When successfully logged in, the screen will show as below.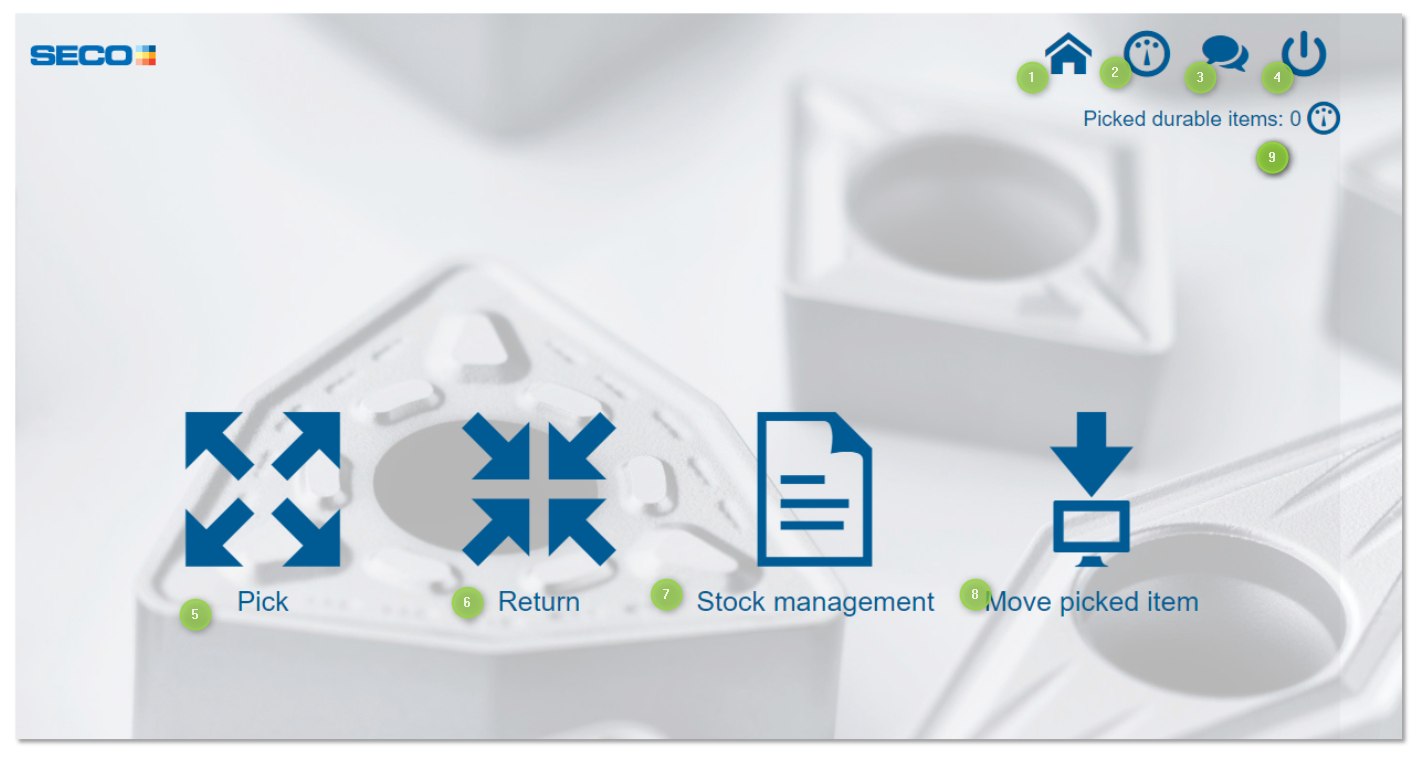 System Controls
Buttons 1 to 4 are 'System Controls' and appear on all screens
Return to the main menu - return to this menu from wherever you are on the interface
Device details - this will bring up the following pop up screen. If you are accessing via a URL then it will allow you to switch between any other machines you have. It also shows who is currently logged into the system and when the device was last synchronized.
Support - selecting this option will open a support ticket that also contains a screenshot of the screen you are on when you pressed the support button. This can be useful in assessing or troubleshooting issues. This email will come as a ticket to our support hub from where we will contact you.
Log out - hovering over this button will also reveal who is currently signed in.
Main application area
Buttons 5 to 9 are operations performed in the machines regarding stock. Each of these opens other options and menus which are each explained in its own section
5. Pick - performed to obtain one or more items from a device
6. Return - performed to return a picked item back to the system
7. Stock Management - allows users to perform advanced operations with items beyond daily use tasks, like assigning new items to locations, changing order information, performing inventories, or restocking the item
8. Move picked item - This operation is performed when the cost allocation of a picked item is changed. This might happen for example, if the item is to be used on a different machine