On the desktop, there is a folder called Installers. Open it and navigate to:
Installers\Support Tools\Lista Support Tool\LEC dll 1.11-Programmer 1.16\LEC Programmer V1.16\LEC-ServiceProgrammer 1.16b\LEC-Programmer.exe
Click Connect.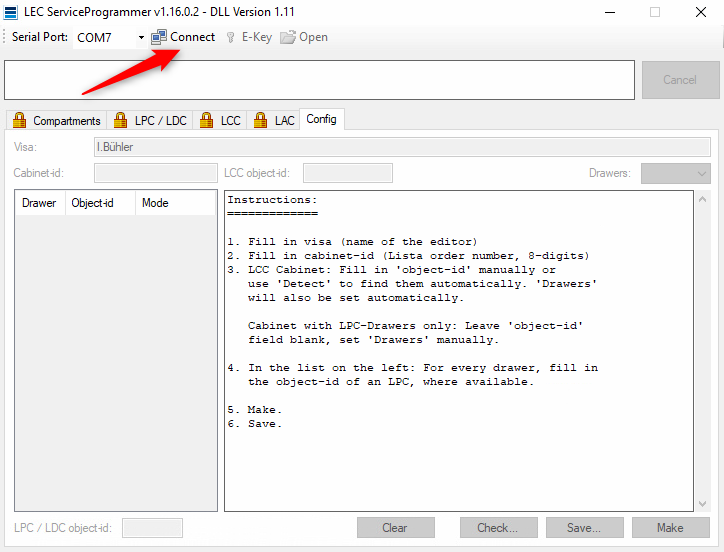 Then Open.

Select the configuration file for this cabinet. If it's not on the device, you can get it from the portal or by asking cribwise to send it to you.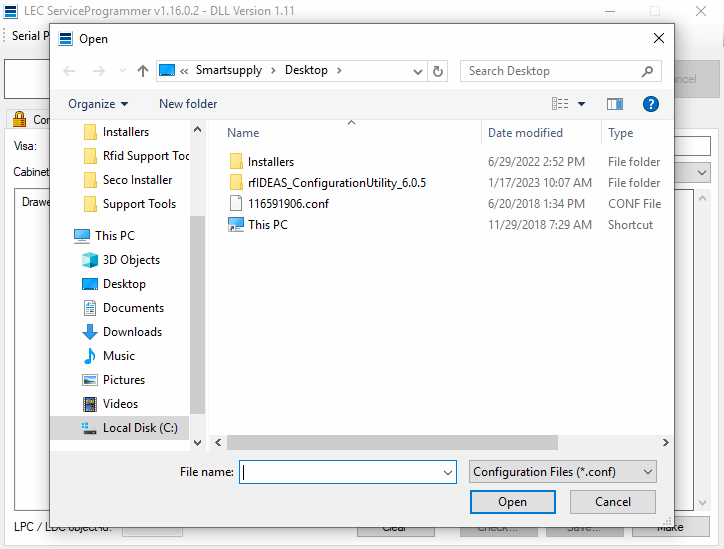 Under Config, the list of all drawers and the corresponding numbers will appear.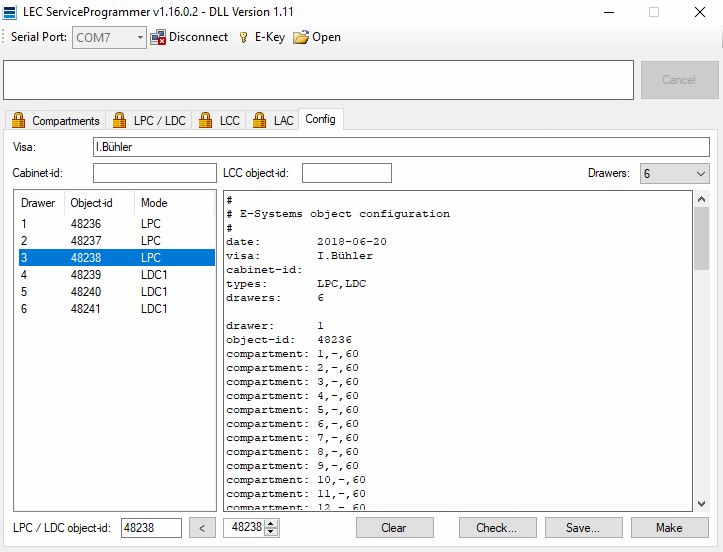 Take note of the Object-ID of the drawer you want to reprogram, in this example we will use drawer 3, ID 48238.
From here you can do a check on all compartments to see if any of them has a problem. To do so click Check to start the scan. You can cancel the scan at any time. Select one compartment by clicking the row and from there you can test to unlock the location.
Note! Someone needs to be at that device pushing the button.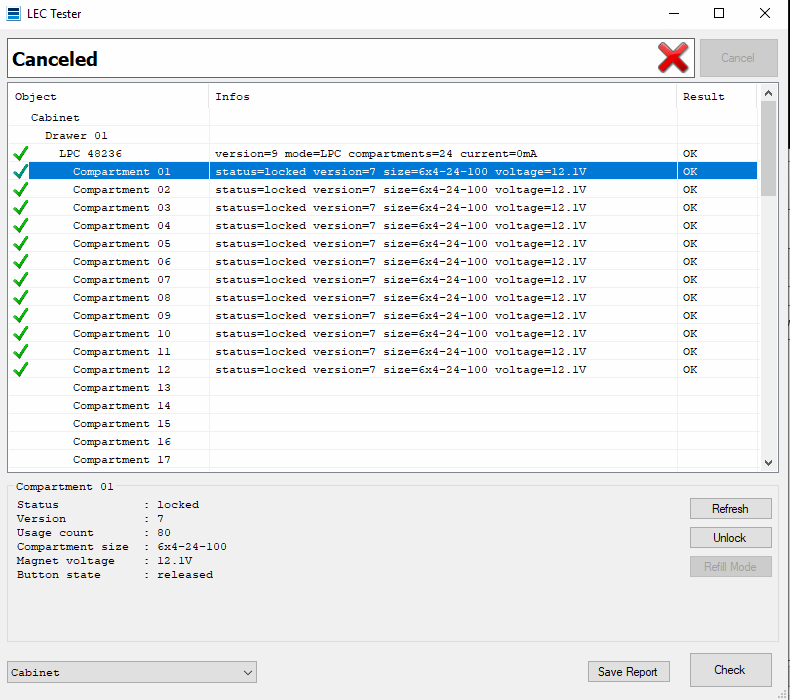 If the scan comes back with errors or the compartment can't be unlocked, then you have to reprogram the location. Go to the Compartments tab.
You will be prompted with a password, the password is 8586.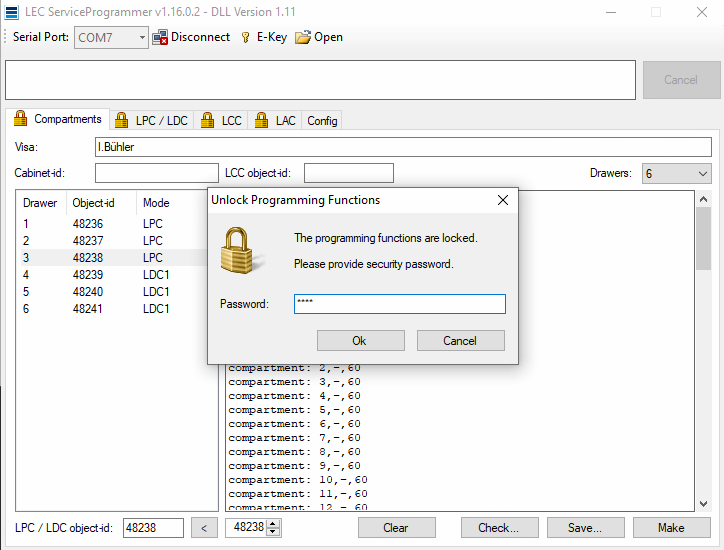 Input the object-id and select the type of drawer you have. Remember that it's very important that you select size with the correct height also.
Once you click the compartment (#3) the cabinet will configure it to be the new compartment for that drawer.
Again, someone needs to be in front of the cabinet clicking the button on compartments 1 and 2.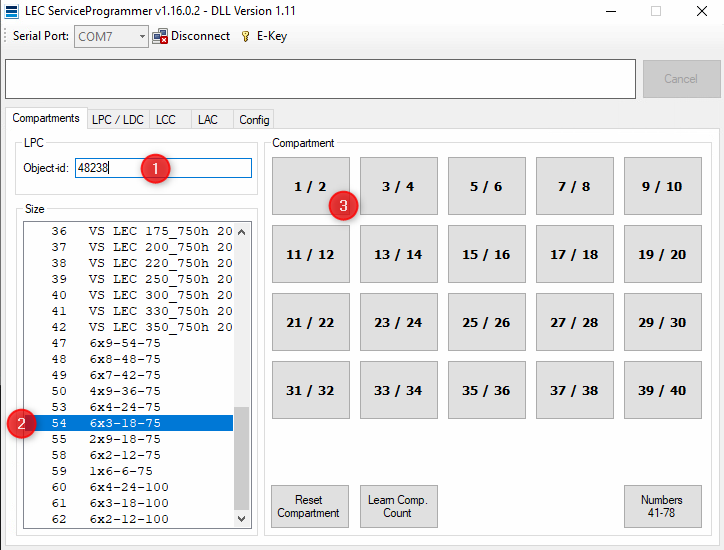 Once its done, close the program and restart windows to go back to the SFI.
Instructions videos on how to change master/slave or complete compartments:
http://live.lista02.snowflakehosting.ch/ec_ds/ec/service/anl/lpc-comp-mod-disass.zip
http://live.lista02.snowflakehosting.ch/ec_ds/ec/service/anl/clip_assembly_compartments.zip